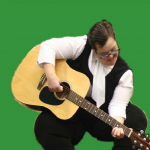 You will have hands-on contact with beat, rhythm, time signatures, melody, chords, dynamics, pitch, tempo and more. You will review material and be on our feet every class. You will take part in vocal exercises, warm-ups and singing in each class. You will work with song-writing. All of these skills and disciplines will come into play as you begin to rehearse a new original musical script. Above all, you will have fun.
Your Instructor – Holly Gwynne Timothy
Holly Gwynne Timothy is an Artist in Residence who leads voice at H'art. She also teaches voice from her studio in Wellington and at the Upper Canada Academy of Performing Arts in Kingston. She recently took over the direction of the Melos Choir of Kingston and its chamber period instrument ensembles.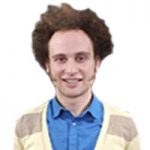 Your Instructor – Daniel Chalmers
Daniel Chalmers is an Artist in Residence who leads percussion at H'art. Daniel is a local professional musician.
Your Visiting Artist – David Archibald
David Archibald is a Visiting Artist at H'art Centre. He works with our participants to produce original music for musical performances as well as leads classes and workshops. He produced the first recording of pop star Avril Lavigne. David's music is regularly featured on CBC radio programmes such as The Vinyl Cafe, Morningside, and Ontario Morning. His received the Heritage Youth Leaders Award from the Ontario Heritage Foundation.